I've come around on the Surface and finally think it makes sense for Microsoft to stick with it. Ironically, my new-found optimism spawned from others drawing the opposite conclusion.
Ben Thompson argues that the Surface had three fundamental goals1 and overall should be considered a failure and killed.
But despite the unpopularity of Windows 8 and Surface's pitiful sales it's too early to abandon it. Instead, I reframe success and Surface's competition; most importantly, I stop thinking about Surface as a competitor to the iPad, or even as a tablet.
If Surface succeeds it will do it in the market Microsoft still dominates (Enterprise)—not because it's a new tablet form factor but because it's a more portable and capable replacement for people's current Wintel laptop.
From my experience, a typical Enterprise user's needs are defined by Office2 and already met by the computational ability of a tablet (i.e. the hardware is adequate for their use cases if the software is there); actually, for people still using spinning disks Surface is probably a performance upgrade. Especially for those who work away from the office, a laptop's portability was a huge win—the lighter Surface will be a welcome, if incremental, one.
And that's the opportunity. In the replacement market for Wintel laptops who is Microsoft's competition? As Ben points out, the Wintel OEMs are struggling and leaving the business. Apple is seeing good PC growth, but Windows dominates Enterprise and will continue to do so as long as Wintel is a viable option3—even if it builds hardware like this: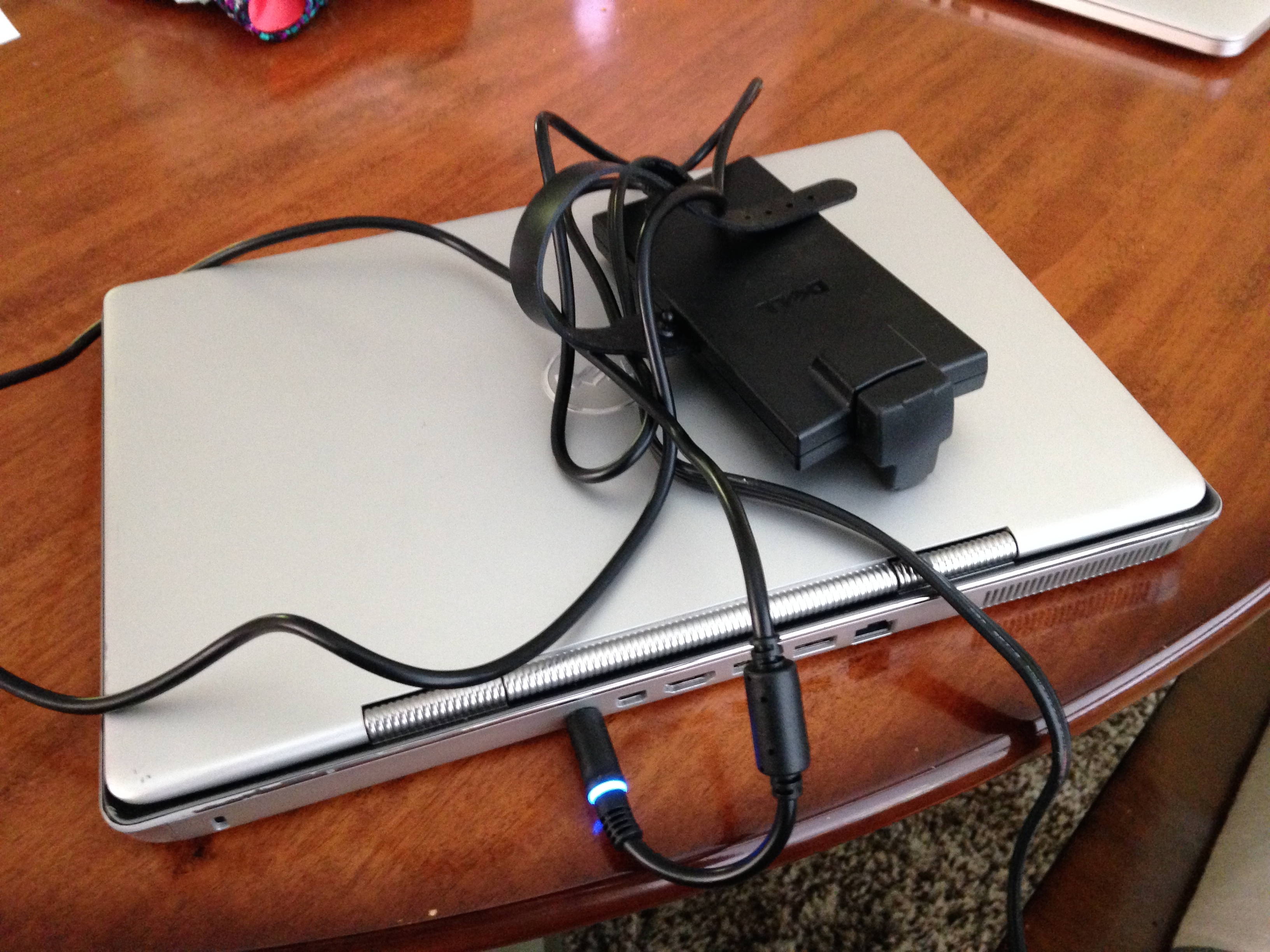 Microsoft doesn't have to dominate the PC replacement market to make Surface worth saving. As long as they maintain respectable margins any meaningful fraction of the PC market is revenue worth having. (Remember that for Microsoft, PC hardware is new revenue being stolen from their former OEM partners. Surface is not protecting a shrinking market segment; instead, it represents respectable growth in an established market.)
It seems like Microsoft may have gotten the message and is positioning Surface not as chic but a laptop replacement—just like the one you use at work, only smaller, lighter, and more useful for wasting time on a plane. This isn't something customers are going to line up outside Microsoft stores for, but when the three-to-five year refresh cycle is up it is something they might pressure their IT person to buy in lieu of another Dell shit box. And that's not sexy or inspiring, but it still sells computers.
---
(1) A showcase for and an embodiment of Windows 8, (2) quality hardware that Microsoft's OEMs didn't know how to build, and (3) a high-margin product to replace dwindling software licensing revenues. ↩

Surface won't work for many types of work—at least for a long time. It's not going to fare well compiling code, running complex simulations, or doing Computer-Aided Design, but even at engineering companies there are lots of people who don't stress their computers. ↩

For people without sufficient exposure to the normal corporate world: the level of anti-Apple sentiment is surprising—especially considering many of those people use iPhones. To Finance the hardware is unaffordable, to IT it's unsupportable and uncontrollable, and to the rank-and-file it's unfamiliar. iOS has put chinks in this armor, but Microsoft's dominance is overwhelming because too many tools and workflows are based on Windows and Office. ↩